The basics:
The issue with protein powders (for athletes)

Our egg white protein isolate is minimally processed and contains real food ingredients to flavor it. This solves two problems for athletes wanting to optimize their protein intake: 

Firstly other options like whey and plant based powders are very highly processed. This is why they have an unnatural taste and flavor to them. It's also why they can irritate sensitive stomachs and can cause insulin spikes and other ailments in some people. It's also more likely for them to contain processing contaminants, as the Clean Label Project found in 2018.

Secondly processed purified protein is hard to flavor, and tends to have a texture and taste that gets old, fast. This can make it harder to keep to a good routine with your protein intake.
Why egg whites?

Egg whites are the highest purity and most efficient protein source that exist as a real, un-processed food. They are more digestible and more efficient in contributing to growth than any other protein source, and are second only to whey protein in biological value. As they don't need to be processed like the other proteins on this list, they are lower in manufacturing contaminants and are less likely to mess with your digestive system. 

Egg whites are also a complete protein source, meaning they contain all the amino acids.
The technology that makes this product unique

To keep our egg white protein isolate as close to real food as possible we use a simple filtering process that removes sulphur and a few other things from egg whites that makes them taste "eggy". We then air dry them to turn them into powder. The result is a powdered egg white that has almost no flavour to it. 

This makes it far easier to flavour, so we can add just 7 natural ingredients to make it taste like chocolate milk by just adding water.
How will it help you achieve your athletic goals?

Surprisingly, there is little research showing that taking protein supplements improve athletic performance - it's a difficult thing to study. What is known is that consuming protein and carbohydrate after training stimulates an increase in muscle protein production. We believe that you should aim to get about 1.5g/kg body weight of protein per day to ensure your body is never short of protein. Taking our egg white protein isolate within an hour of training is a great way to ensure this, and is a close second to eating real food.   
What type of athlete is it for?

Increasing protein intake is great for athletes when they're pushing for muscle adaptation. Examples are power athletes like weightlifters and people training at a CrossFit gym. Athletes training for cycling power, sprints or doing interval training will also benefit. As a general rule, if you're experiencing training induced muscle soreness, that damage needs to be repaired to be recovered from.
What type of athlete is it NOT for?

Athletes who get adequate protein from real food on a daily basis will be unlikely to see any benefit from using protein shakes. 
Learn what Egg White Protein Isolate is, what it contains, and how it can help you achieve your athletic ambition.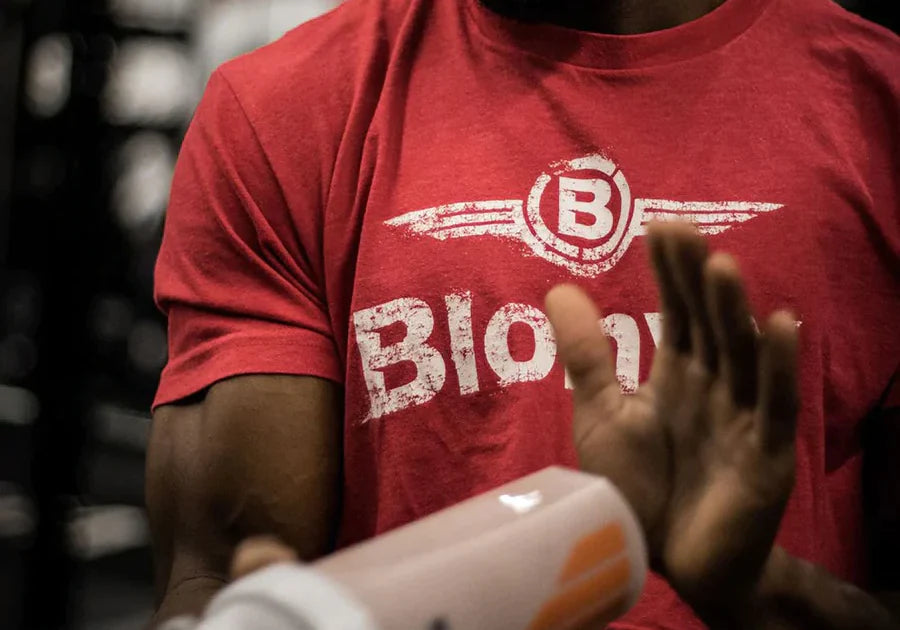 Egg whites vs the rest
Learn more about how Egg White Protein compares to whey and plant based protein powders and how this can effect your athletic performance.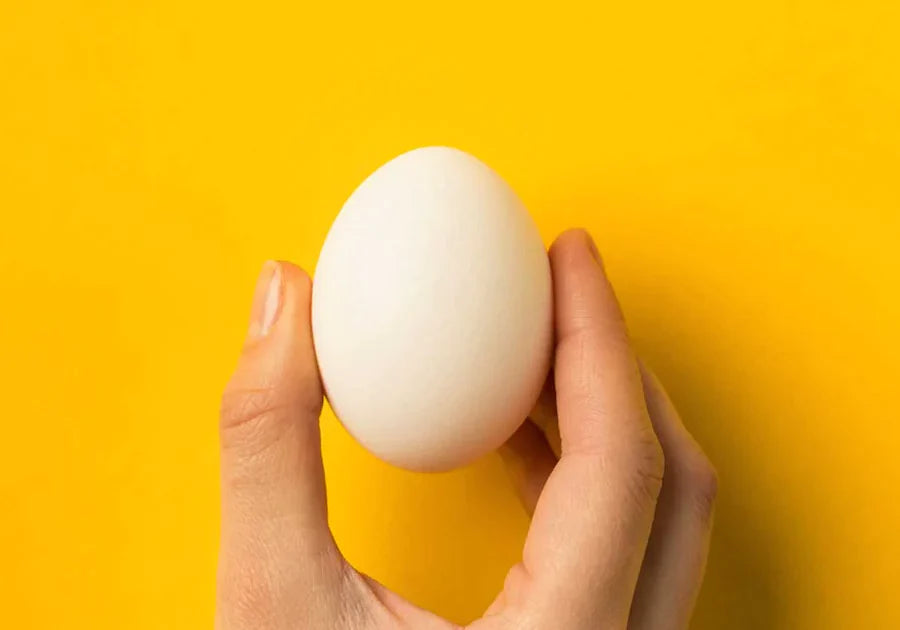 A clean product
Blonyx Egg White Protein isolate contains 20g of protein per serving and is made from just 7 simple ingredients. It doesn't contain additives, fillers, or anything else you don't need.
Just 7 Simple Ingredients
Egg White Protein Isolate

Eggs whites are filtered to remove the eggy taste, then sprayed into an eggy mist that is dehydrated into a powder.
Organic Cane Sugar

Sugar is added for taste and as fuel for your recovery - for anyone who is active, carbohydrates are vital for muscle fuel and recovery - especially in training at higher intensities or volumes
Cocoa & Natural Chocolate Flavor

The star of the show! Cocoa and natural chocolate flavor gives our egg white protein it's signature chocolate milk flavor.
Guar Gum

Guar gum is a fiber-rich ingredient made from guar beans. We include guar gum in our protein powder help thicken the final shake and give it that chocolate milk-like consistency.
Sea Salt

Adding sea salt improves the chocolate milk taste, and a small amount of sodium in your post-workout drink can help you rehydrate more quickly.
Sunflower Lecithin

Sunflower lecithin is a natural emulsifier made from dehydrated sunflower seeds. Adding sunflower lecithin helps the powder mix with water or other liquids.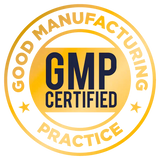 Our manufacturing facilities are GMP certified. We are also registered with Health Canada

The facilities we use to manufacture are NSF for Sport certified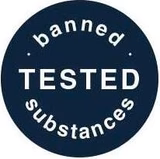 Every batch is tested and confirmed to be free from contamination and banned substances
Egg white protein is the original World Health Organization's "gold standard" of protein quality that all others are measured against. Where most other proteins fall short of its complete amino acid profile, digestibility and bioavailability, one exception is Whey. Below is a chart comparing different types of protein supplement sources.


| Nutrition Score | DIGESTIBILITY | PER | BV |
| --- | --- | --- | --- |
| Egg Protein | 100 | 3.9 | 100 |
| Wheat Protein | 96 | 0.8 | 64 |
| Casein Protein | 99 | 2.5 | 77 |
| Whey Protein | 99 | 3.2 | 104 |
| Soy Protein | 98 | 2.2 | 74 |
PROTEIN EFFICIENCY RATIO (PER):

PER is an old school measurement of the weight increase in a growing animal per gram of protein consumed. Higher PERs mean more protein is used for growth.


BIOLOGICAL VALUE (BV):

Biological value is a measure of the proportion of absorbed protein from a food which becomes incorporated into the proteins of the organism's body.


The best way to get your after workout protein shares
Simple ingredients & whipped chocolate pudding natural taste. You just can't find a better product on the market for your after workout protein shares!
Blonyx Egg White Protein Isolate
Very tasty, mixes well but it has too much sugar. Would prefer much less in the make up of this protein powder.
Wildly delicious
I'm an American - we love our protein supplements. I tried this for the first time this week and it completely blew me away how delicious it is! Absolutely worth a few carbs in the mix!!!! Love this and can't wait to see future additional flavors!!
Protein
This is the most delicious, stomach friendly protein powder I've ever tried. I will not be without it!!
The only post workout for me!
I've started weight training again and this is my go to post workout drink. It mixes with water or milk to make a smooth delicious drink